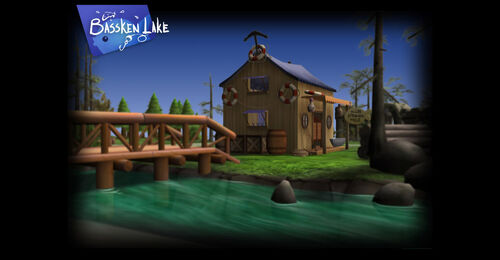 The home of some mighty fine fishin', Bass'ken Lake was once a thriving lumber camp. The old lumber mill there has been closed for some time, but "The Old Fishing Hole" general store is still open, mostly due to the efforts of its tough and crusty proprietor.
Connecting Areas
Involved in Quests/Missions
NPCs Found Here

Mobs Found Here
Ad blocker interference detected!
Wikia is a free-to-use site that makes money from advertising. We have a modified experience for viewers using ad blockers

Wikia is not accessible if you've made further modifications. Remove the custom ad blocker rule(s) and the page will load as expected.