Ad blocker interference detected!
Wikia is a free-to-use site that makes money from advertising. We have a modified experience for viewers using ad blockers

Wikia is not accessible if you've made further modifications. Remove the custom ad blocker rule(s) and the page will load as expected.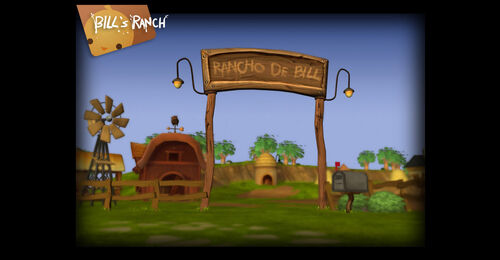 To the west of the Village Greens are the pastures and farmlands of Bill's Ranch. Bill raises cows, chickens and is a famous farmer of garlic. He and his son, Purvis, run the ranch, selling their wares in nearby Barton Town.
Connecting Areas
Involved in Quests/Missions
NPCs Found Here

| Name | Location | Type |
| --- | --- | --- |
| Larry | F8: Southeast, at the circle road | |
| Klaus Klokenmeyer | F8: Southeast, at the circle road | |
| Rancher Bill | C5: Southern entrance to the Ranch, mid-west of minimap | |
| Purvis | C4: Southern sowed field in the Ranch | |
| Rubella | B1: Northern house in the Ranch, Northwest corner of minimap | Daily Chance NPC |
| Albert | E8: Entrance to Dead Man's Pass | Guard |

Mobs Found Here