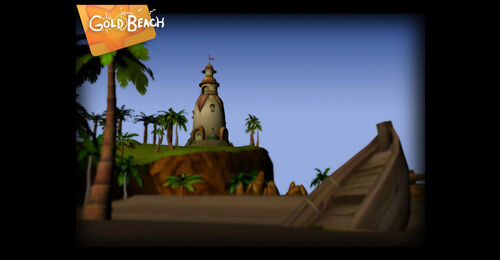 This popular tourist beach is golden sand next to gentle lagoon-like waves. Surfers paddle far out past the barrier reef to catch the bigger waves there, and they swear that the rides are worth the effort. A lighthouse stands high over the beach, warning ships about the reef so they don't add to the countless shipwrecks found throughout the Shallow Sea.
Connecting Areas
Involved in Quests/Missions
NPCs Found Here

Mobs Found Here
Ad blocker interference detected!
Wikia is a free-to-use site that makes money from advertising. We have a modified experience for viewers using ad blockers

Wikia is not accessible if you've made further modifications. Remove the custom ad blocker rule(s) and the page will load as expected.