Future Content
This article contains information about future content, and as such may be subject to change.
Family: Unknown


Weak to: <weaknesses>
Strong to: <resistances>
Immune to: <immunities>
Zone
Level (HP)
Drops
Spawns
Notes
TBA
TBA
TBA

A = Aggressive; P = Passive; L = Links; K = Knockback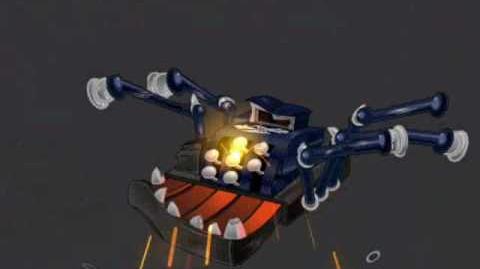 Animations for Registered Offender
Registered Offender was originally planned to be used in Dead Man's Pass, but "(...) we since moved him elsewhere due to the fact that that area will be designated for vampires." [1]
The name of this mini-boss was chosen through a contest, where users could submit their suggestions.[2]
References
Edit