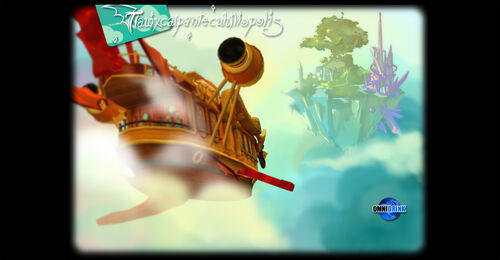 Special Area
Edit
Unlike most areas, Tlauixcalpantecuhtliopolis cannot be visited. You can board Cresento's magic airship to travel to it, but the game will force a restart at the loading screen. So there are no NPCs, quests*, or mobs in this area as Tlauixcalpantecuhtliopolis doesn't actually exist**. Technically there isn't even a "Low Signal" map acquisition.
*Come Fly With Me is a special exception, as you don't need Tlauixcalpantecuhtliopolis to load, you just need to click the airship's later and restart the game.
**Cresento says he sees you enter the airship and fly away, even though you don't due to the game forcing an error.
Connecting Areas
Edit
Barton Town at B-3 (one way, leads to Tlauixcalpantecuhtliopolis but not to Barton Town)
Involved in Quests/Missions
Edit
Ad blocker interference detected!
Wikia is a free-to-use site that makes money from advertising. We have a modified experience for viewers using ad blockers

Wikia is not accessible if you've made further modifications. Remove the custom ad blocker rule(s) and the page will load as expected.