Ad blocker interference detected!
Wikia is a free-to-use site that makes money from advertising. We have a modified experience for viewers using ad blockers

Wikia is not accessible if you've made further modifications. Remove the custom ad blocker rule(s) and the page will load as expected.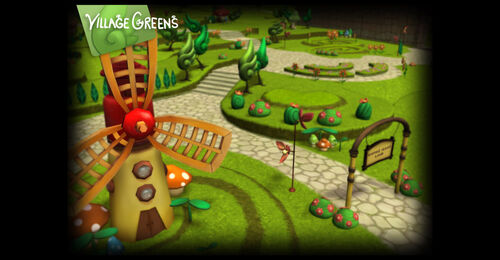 South of Barton Town lie the sprawling suburbs known as the "Village Greens". A walled enclave of private housing (known simply as "Towns") exists here, kept separate from the rolling hills, flower gardens, and the golf course greens after which this area is named.
Connecting Areas
Involved in Quests/Missions
Below is an automatically generated table. All updates must be done in the article page, not here.

| Title | Start NPC | Repeatable | Previous Quest | Next Quest |
| --- | --- | --- | --- | --- |
| | Leon - (F-5) | No | | |
| | Leon - (F-5) | No | The Null Chamber | |
| | Leon - (F-5) | No | | |
| | Remo - (D-8) | No | | |
| | Remo - (D-8) | No | | |
| | Leon - (F-5) | No | | |
| | | No | | None |
| | Leon - (E-5) | No | | |
| | Remo - (D-8) | No | | |
| | | No | | None |
| Title | Start NPC | Repeatable | Previous Quest | Next Quest |
NPCs Found Here

Mobs Found Here