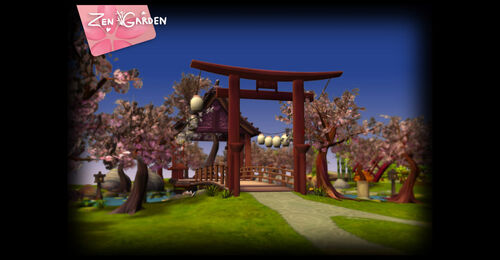 To the west of Barton Town lie the sculpted and manicured Zen Gardens, tended by a family of resident botanists and horticulturists. Koi ponds, bamboo trees and groves of lanterns surround a central contemplation shrine. Famed throughout Gaia, these Gardens are a well-loved tourist destination. The woods they border to the west are dense thickets that few people have a reason to brave. The road leading west is the way to Durem.
Connecting Areas
Involved in Quests/Missions
NPCs Found Here
Mobs Found Here
Ad blocker interference detected!
Wikia is a free-to-use site that makes money from advertising. We have a modified experience for viewers using ad blockers

Wikia is not accessible if you've made further modifications. Remove the custom ad blocker rule(s) and the page will load as expected.